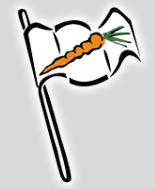 How To Exhibit
If you feel your group or organization is able to support one or more of our mission statements, then we invite you to secure space for the 2006 event online.

The mission of the Charlottesville Vegetarian Festival is fourfold:
To highlight the benefits of a lifestyle free of animal products (vegan).
To outline the direct and indirect harm caused by the exploitation of animals.
To provide resources which facilitate the transition towards a vegetarian/vegan lifestyle.
To advocate compassion as the means by which to alleviate the suffering of humans and animals alike.
Please note that the Charlottesville Vegetarian Festival Executive Board reviews all applications for exhibitor space. We reserve the right to deny exhibit space to any group or organization which does not support at least one of the festival mission statements. If you have questions regarding the appropriateness of your group for this festival, please feel free to contact us at any time.

On-line
If your request for space is approved, you must return and guarantee your space with a major credit card or Paypal account

Fees
Registration Fee (one 10' x 10' space)

Early: before
August 1

Regular

Late:
September 8-17

Commercial Exhibitor
$85
$100
$140
Nonprofit Organization
$25
$30
$35
Nonprofit (Adoption Fair)
$25
$30
$35
Sponsor
$0
$0
$0
Each extra 10' x 10' space
Additional 10' x 10'
$45
$45
$45
Each table + 2 chairs
6' table with
two folding chairs
$16
$16
$25
Attention Exhibitors: Check out this advertising opportunity with the C-VILLE
C-VILLE will be running a center-spread ad in the September 26th issue that will have the basic information regarding the event as well as advertising space for individual vendors. This is an excellent opportunity for you to promote your individual booth as well as inform our readers that you will be at the event.

There are only 18 ad spaces available, so ad reservations will be on a first come, first serve basis.

Click here for details about this opportunity.